When it comes to keeping your home or business cool enough to be comfortable in summer, air conditioning is tough to beat as a viable climate solution for indoors. As a big part of our expertise happens to be in the business of maintaining an even temperature in any occupied building whether its your home, office or workplace, I've created this main category for the website to cover the side of things that keep a building's interior cool when the searing sun is doing it's level best to heat it up!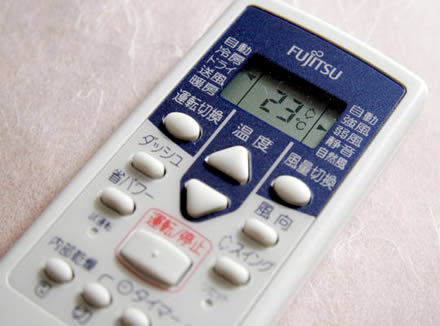 As a main article for the category, its purpose is to provide an overview of what we're dealing with under its banner. That includes AC systems of all kinds, large or small, their installation, maintenance and repair.
An AC System for All Events
When most people think of having AC installed, it's usually in their homes. That's because they decided they need it in order to beat the heat and not have to suffer in the place that is meant to afford them shelter, safety and comfort.

So a big sub-section is given over to domestic air conditioning systems and solutions to create a comforting and agreeable interior living space no matter what the sun happens to be doing up in the sky. There are many different kinds of installation that we handle from full house-wide central AC systems to mini-split AC installations and even small window units and portables.

For the workplace, we also provide the same services as above no matter how large the building or complex the layout happens to be. There's a commercial AC solution for your business or workplace that we can provide from installing it to maintaining, servicing and even repairing it as needed as the years pass by.
What Does it Cost?
Each contract will be as different as there are different sizes and styles of home or commercial premises. For that reason we are happy to sit down and discuss your needs and offer a competitive quotation that will fit your budget.

We get a lot of new customers ask about the ongoing running costs of air conditioners and to help you there with a general answer, we can say with utmost sincerity, "It depends…"

How much your cooling system costs you to run will depend very much on how you use it. It can be very expensive if you make the mistake of setting the thermostat to a crazy low temperature so your home feels like the inside of a commercial meat store!

We tell all our customers to exercise some restraint in where they set their thermostat. Most important is to remember that the whole idea of a cooling system is not to make it feel freezing cold in there, but to feel comfortable!

For most people, a setting of between 72 and 75 degrees is considered a comfortable temperature to live and work in without feeling too warm or too cold. This is what you should aim for and when you do, you'll find that your system is not working so hard and uses a lot less power to maintain that agreeable, moderate indoor climate.
What Do You Want To Know?
If you want to discover more about how cooling systems work, why they work and how they are applied to our working and leisure times, there are several more focused and usefully detailed articles contained in this category. You'll find the titles in the list below that you can click to read them with our compliments.