Would you love to bask in the comfort and sheer pleasantness of a warm and welcoming home? With a cost-effective and highly energy efficient heating system, you can!

While it's great to be cool in summer with an efficient air conditioning system, you also need to think about the cold winter months and how you're going to keep your home warm. There are many heating solutions available to you, depending on where you live of course.

You'll also need a professional specialist to install a system to meet your own specifications and needs.
Expert Heating Installation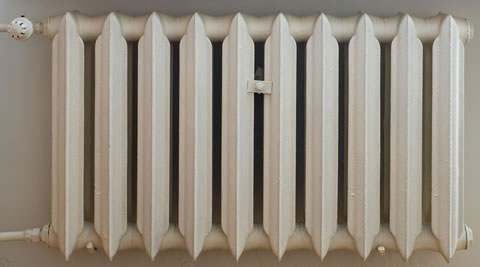 By choosing an expert, reliable and affordable HVAC contractor to undertake the full installation of your brand new furnace or central heating system can be just as important as the make and type of equipment you ultimately decide upon.

Accurate and high quality installation and on-going maintenance are both necessary for the system and equipment to run and operate efficiently, safely and reliably while always providing you with all the warmth and comfort you demand when you need it most.

We always install the best quality brands of equipment that have naturally attained a high level of respectability and reputation for long term reliability and trouble-free, efficient operation. Our installers are highly trained in professional, expert installation techniques.

The installation itself when undertaken to the highest level can have a major positive affect on the on-going performance and long life expectancy of heating equipment. So please bear this in mind when it comes to choosing the contractor who will perform the work in your home.
Free Estimates
We provide a free estimate for the installation of every new heating system including equipment and labor costs. We are happy to meet with you personally in order to discuss with you the several different options available to meet with your particular and individual needs and to fit within your budget.

We offer you a full line of quality systems including furnaces, heat pumps, boilers, dual fuel systems comprising a heat pump combined with a furnace with several optimum fuel options such as electrical, natural gas, propane or solid fuel.

We provide high velocity systems that are preferable in areas with limited space for duct work, high efficiency radiant heat floor systems and progressive and environmentally sound geothermal systems. We design and fabricate any and all duct work as necessary.
Full Warranty
For your complete peace of mind, we provide you with a full one year warranty on our workmanship. In addition, when we install a complete heating system we also provide at no additional charge a full one year Service Agreement. To ensure you fully benefit from the equipment manufacturer's warranty, we will register all equipment for you upon completion of the installation to your full satisfaction.
Affordable Equipment and Accessories
We are able to offer discounted prices on many kinds of additional equipment that you may require. This includes humidifiers, air cleaners, media filters and Ultra Violet lights if they are installed together with full HVAC systems. Feel free to speak with one of our expert associates concerning your needs and how you may enjoy the many benefits of the optional high level system enhancements that we are able to provide for your family home.
Local and Family Owned
We are your local family owned and run heating and AC business in the Bay Area. Make us your first stop when considering your options if you with to upgrade or have a brand new heating system installed in your home. Call us to find out more and get started today!
Published Titles
Below you will find a list of the current articles that cover several aspects of: